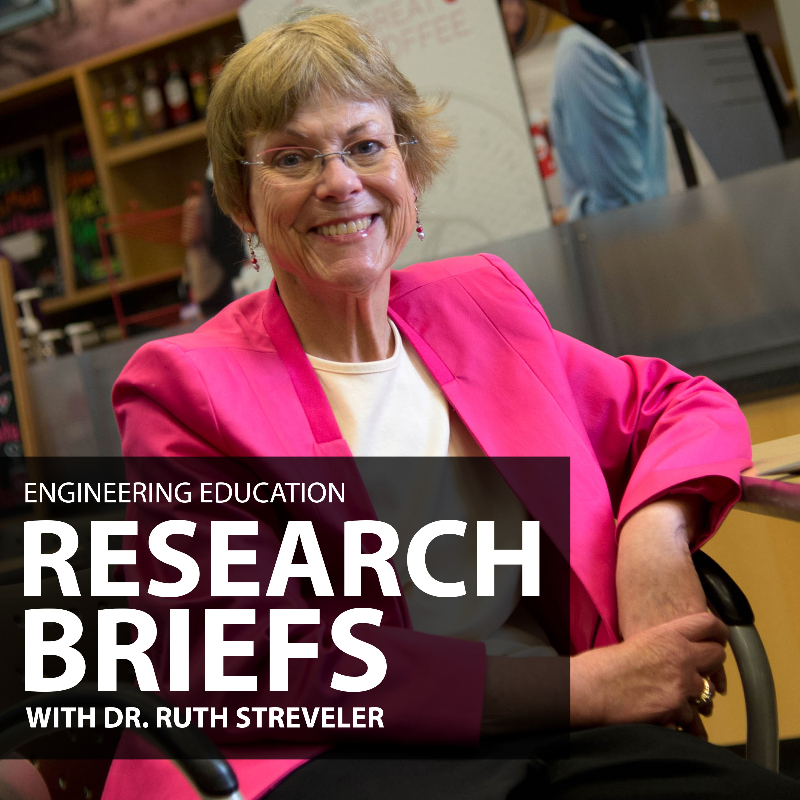 Dr. Ruth Streveler interviews Dr. Robin Adams, Professor of Engineering Education at Purdue University who will discuss her use of photo elicitation.
Citation mentioned in the episode:
Hatten, K., Forin, T.R., Adams, R. (2013). A picture elicits a thousand meanings: Photo elicitation as a method for investigations cross-disciplinary identity development. Proceedings of the Annual Meeting of the American Society for Engineering Education.
This episode is produced by the School of Engineering Education at Purdue and features music composed by Patrick Vogt.